Trinity College AAP Building
Location: Dublin
Renovation of existing Department of Electrical & Electronic Engineering.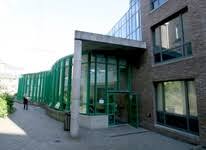 The brief was to design a suitable DALI lighting control system which also delivered emergency lighting monitoring capabilities.
Solution: Zen Control – Dali 2 Application Control, Steinel IS3360 Dali 2 Sensors
The most suitable solution to meet the client needs was to design and supply a bespoke system which combined ZEN DALI2 Application Controllers with Steinel IS3360 DALI2 sensors.