Location: Dublin
New Build 1000 Pupil Community College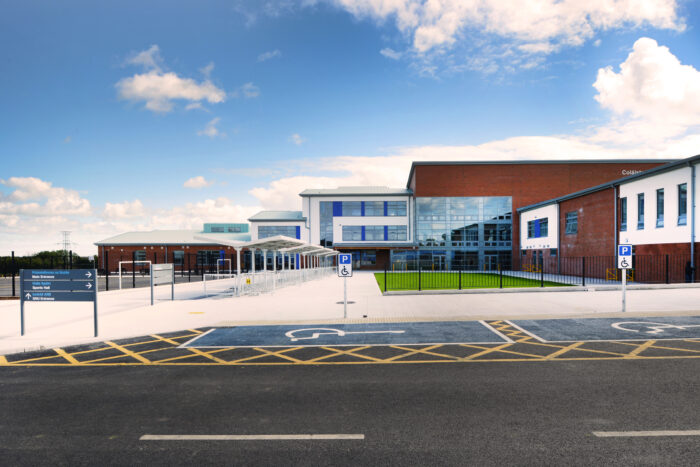 This project consisted of the design and construction of two new school buildings with a total floor area of 15,913 sq. m
Switch's brief was to design, supply and commission a Bespoke Lighting System to allow Classrooms to have energy saving lighting controls to react to occupancy and ambient daylight levels.
Solution: CP Electronics EBR-LCM Pluggable lighting Control Module
EBR-MWS6 Compact, flush mounted, ceiling, microwave presence detector
The lighting Solution was designed in consultation with the project Electrical Engineers and ultimately, our team delivered and installed a tailor made solution using CP Electronics Rapid Dali lighting controls and installed CP Flush Microwave Presence Detectors in the class room ceilings throughout.
Light levels were agreed with staff to ensure an ambient level of light for the separate needs of the school facilities.