The simplest new product on the Market….Introducing Mainline
Introducing our new product Mainline …….What is Mainline?
"Mainline is brilliantly innovative but blatantly obvious!"
Mainline is an innovative power track that allows anyone to simply and safely add, remove or reposition power & data sockets wherever you want, whenever you want… without limits.
Every day…
….we are introduced to the latest and greatest inventions to improve efficiency at work, stay connected to one another and to get the most out of every day experiences.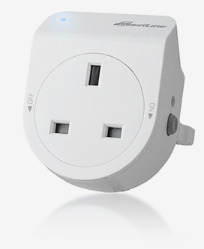 Mainline is the connection between all of these technological inventions. It's a piece of great technology that allows you to power all the gadgets and appliances in your life whenever you want, wherever you want… without limits.
Mainline has been designed to give you the same level of power you are used to today, but in a much more flexible way.
Now look around you… How many plug sockets can you see?

More often than not, there are far too few and they're just not in the right place for you. Conventional fixed sockets simply can't meet the continual demands of today's technology driven world.
Click here to learn more about our new product and to view a product catalogue. For more information just give Switch a call on 01 452 4182!